Tour of Kansas City Jersey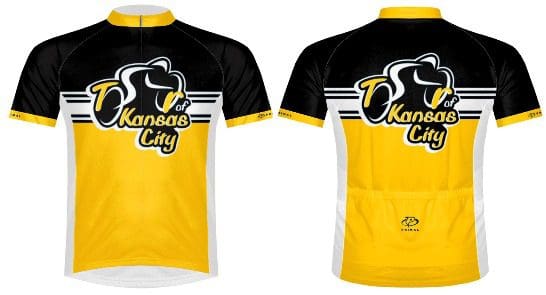 The 2015 Tour of Kansas City jersey offers a clean, classic look for riders.
You can own this year's limited edition jersey for only $68.
To order your jersey please check the list of sizes we have left and then send an email to  info@tourofkc.com.
Jerseys that are purchased will be available for pick-up on the day of the event. If you are local, other arrangements might be able to be made.
Men's Sport Cut
S – 1
M – 0
L – 3
XL – 0
XXL – 2
Women's Sport Cut
S – 1
M – 2
L – 3
XL – 2
XXL – 1